Our favorite day is here! Happy Earth Day!
Every year Earth Month reminds us how far we have come in changing our consumption habits and living a more
sustainable

life
. Earth Day is April 22nd and we sure hope you celebrate!
Since most straws are used for only a couple minutes of enjoyment and then tossed in the trash, we chose over 11 years ago to do something about it. It was our ACTION we chose to take. We chose to make an alternative to plastic straws, something beautiful and reusable. While seeming small relative to the larger single use plastic problems, our glass straws have been shipped around the world and have been directly responsible for thousands of conversations about reducing single-use plastics and they have prevented hundreds of thousand of plastic straws from being used. Plastic straws have been banned in many cities all over the world. This has directly helped the conversation around single use plastics take the world wide stage.
Checkout our different product promotions
for Earth Month!
Coupon code is: ForEarth
*Note: this is a better discount than what is being offered on our website so be sure to use this coupon code.
Earth Straws are great for kids and there little cups! They are also great for tea and cocktails!
FREE
Earth Straw
with every $25 Purchase!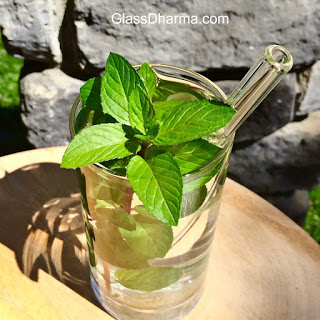 With orders up to $25 - 1 Free Earth Straw
$25.01 - $50 - 2 Free Earth Straws
$50.01- $99.99 - 3 Free Earth Straws
$100+ gets Free Set of 4 Earth Straws with Cleaning brush.
*No limit, you just need to make a qualifying purchase of $25 per free straw!
*You need to request your straw in the comments section of your order and clarify what diameter you would like (12mm Smoothie or 9.5mm Iced Tea)
*Promotion ends 4/30/2018
Orders $100 plus get free shipping &
Free Set of 4 Earth Straws with Cleaning brush (if requested).
email questions to info@glassdharma.com